Oda a la música - Cuando todo parece oscuro, cuando no puedo encontrar la luz, oigo la música y me olvido de todas las cosas que me rodean. Música, Mi alma se cae en las profundidades de las notas, el tono, la melodía, las letras. Música, He encontrado la inspiración.
viernes, 4 de mayo de 2012
domingo, 29 de abril de 2012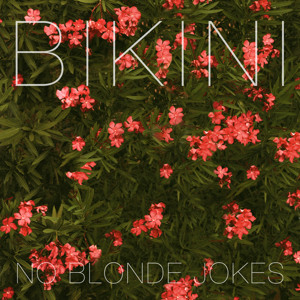 DOWNLOAD
Artist: Bikini

Album: No Blonde Jokes

Released: 2012

Style: Electronic
Bikini let loose their new, and sadly, final project together — 'No Blonde Jokes' last week . The album is a sweet goodbye; giving off plenty of the fun, beach-y vibes worthy of the band's name, while still containing emotional heaviness in the songs' lyrics and distant sound. Whiny vocals can make Bikini an acquired taste, but after a few listens you'll find 'No Blonde Jokes' is a rather addictive, highly suitable companion to your time spent longing for summer.
Bikini - Bedtime Stories